Tom Cruise, producator si star al Mission : Impossible Ghost Protocol, care iese in cinematografe pe 21 decembrie, a luat o pauza de la munca de post-productie pentru a accepta o invitatie de a testa monopostul Red Bull Racing Formula One in sudul Californiei. David Coulthard, castigator a 13 Grand Prix-uri si fost pilot Red Bull Racing, a fost instructorul lui Cruise cu ajutorul unei echipe de 12 oameni care a zburat special de la baza echipei din Marea Britanie.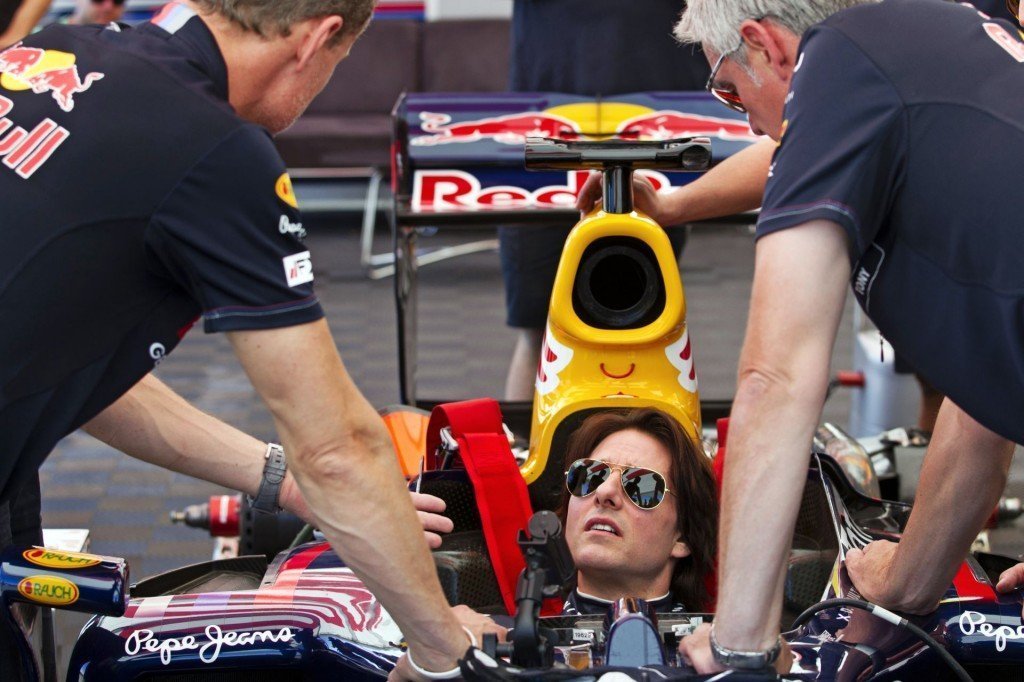 Cruise, un fan declarat al motorsportului, care a condus numeroase masini de curse de-a lungul anilor, dar niciodata o masina de Formula 1, a ajuns la viteza maxima de 291 de Km/h, cu doar patru km mai putin decat viteza maxima atinsa de Coulthard, dupa ce a condus o masina de 850 de cai putere in jurul circuitului de 4km, Willow Springs, din Rosamond, California.
Cruise a parcurs 24 de tururi in timpul sesiunii de sapte ore, care a inceput cu Cruise si Coulthard parcurgand circuitul cu o masina de serie pentru a se familiariza cu liniile optime ale circuitului, inainte ca Coulthard sa ii arate lui Cruise complexitatea masinii. Intre marginile de protectie ale circuitului, echipa a revazut analiza telemetrica a masinii cu Cruise, comparand-o cu analiza turului lui Coulthard. Cruise si-a imbunatatit timpul initial cu aproape 11 secunde pana la ultimul tur.
"Tom chiar se pricepe. Am fost surprins ca a invatat atat de repede si chiar e un sofer desavarsit.", a declarat Coulthard. "Reactiile sale au fost incredibile, luand in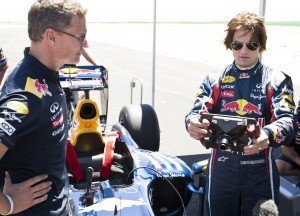 considerare cat de complicat este sa conduci o masina de Formula 1. E un tip care duce masina pana la limita in viata de zi cu zi. Ziua de azi nu a fost una monotona. Tom chiar m-a impresionat."
Red Bull Racing a castigat campionatul de Formula 1 in 2010 si, in prezent, se afla la conducerea campionatului din 2011 la o diferenta considerabila cu sase victorii in 11 curse din cele 19 ale sezonului.
Formula 1 este cea mai sofisticata si populara forma de motorsport din lume, cu mai mult de 520 de milioane de fani la nivel global. Campionatul se intoarce in America in 2012, dupa o absenta de cinci ani. Grand Prix-ul din Statele Unite o sa se organizeze la Circuit of the Americas in Austin, Texas, care este momentan in constructie.
Via: Red Bull